Technical and Development Competence
Technical and Development Competence

Developing Solar Panel Mounting Parts as a Leader in the Industrial Roof Industry
Sakata—a dedicated industrial roof mounting hardware manufacturer—enjoys Japan's top market share in metal folded-roof components. We flexibly respond to the expectations of customers nationwide. Drawing on a wealth of know-how, we have been developing and marketing mounts, fitting and other hardware for solar panel installations on metal folded-plate roofs since 2008.
Our many independently developed innovations include "solar-panel mounting hardware for overlap type (folded-plate roof)," which can be installed without drilling holes in the roof, and "direct solar-panel mounting hardware for seam-lock type (folded-plate roof)," a mount-free system that can be secured using only the solar panel, roof and fittings.
Additionally, we design and sell rooftops (flat roofs) and wall mounts for schools, hospitals and other public facilities, as well as for shopping centers and other commercial structures.
Backed by our one-stop development-and-manufacturing system, we are committed to moving forward with our customers. Together, we achieve the industry's finest, most cost-efficient solutions.
Making Use of Accumulated Technical Expertise in Manufacturing
Sakata's Development Capabilities
As a manufacturer of metal roof mounting hardware, Sakata has established a reputation for leadership in the industry. We draw upon a wealth of experience and know-how to provide a one-stop manufacturing service from planning and development to design, testing, processing and inspection. Our constant goal is to serve society by delivering products that meet the needs of our customers and markets.


Reliable Technologies Based on Accumulated Knowledge
Our company's strength originates in our field operations, founded on accumulated technical information regarding fittings for metal folded-plate roofs.
Even within the product category of metal folded-plate roofs, various types of fittings are required depending on the roof's shape. At Sakata, we have developed and tested various types of fittings and obtained abundant amounts of technical information as a result. We use this information to develop products and provide technologies, and also to respond to customers' requests for solutions by offering proposals that not only meet but surpass their expectations, all in an effort to cultivate greater levels of trust in Sakata.
Why Customers Choose Sakata We support our customers with products custom-tailored to meet their needs.
We support all the individual requirements of every project with products based on our custom-ordering system.
We provide solutions!
Our technical development staff can propose ideas to meet even the most critical needs.
We're the leader in folded-plate roof technology.
We're a reputable manufacturer with a 60-year track record in the design and construction of metal folded-roof components.
Our experts can answer your technical questions!
We can perform comprehensive modeling (simulations/case studies, etc.) and testing, including strength calculations in order to present technical views and countermeasures. (Additional charges apply.)

Testing in snowfall conditions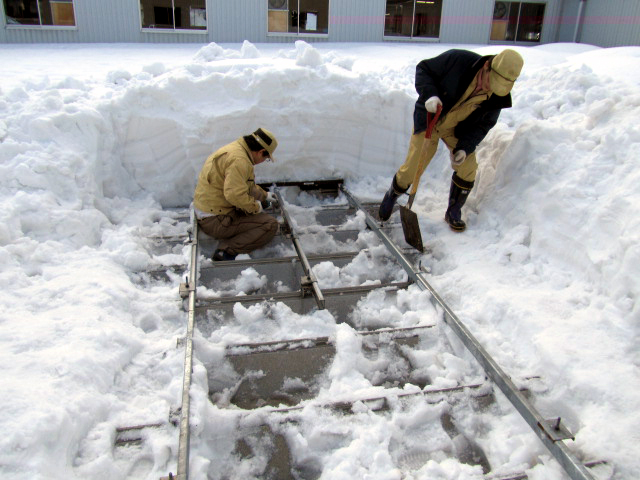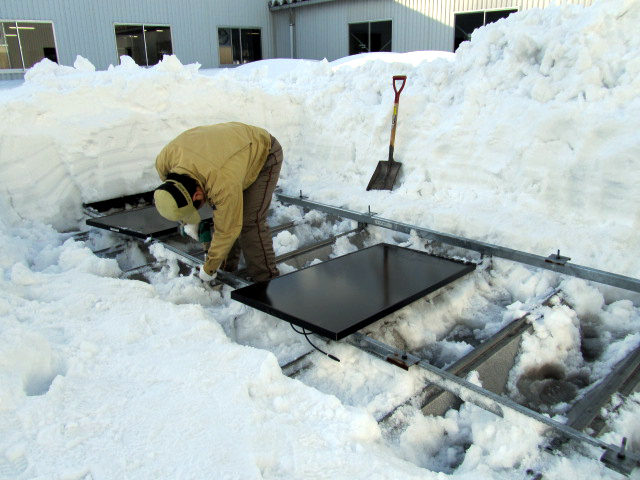 We regularly pursue improved product manufacturing based on verification testing data from areas of heavy snowfall.
Technical verification and onsite inspections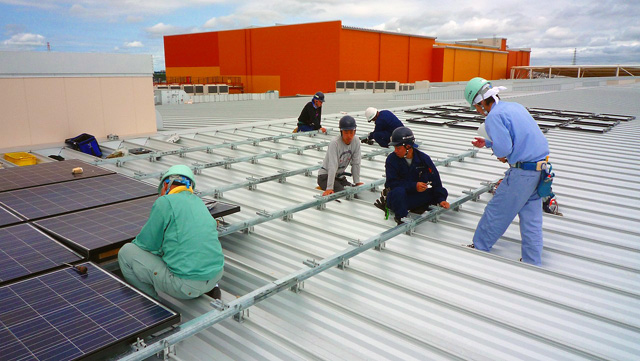 Technical verification and onsite inspections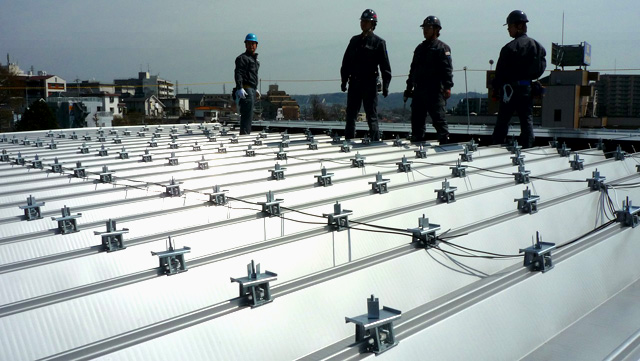 Onsite inspections during installation of solar panel mounting hardware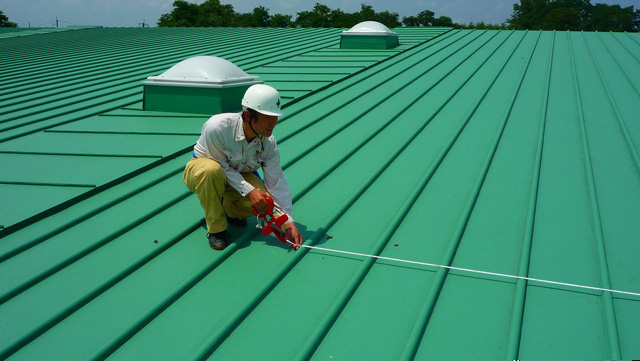 Rooftop inspections—we are constantly focused on roof-related matters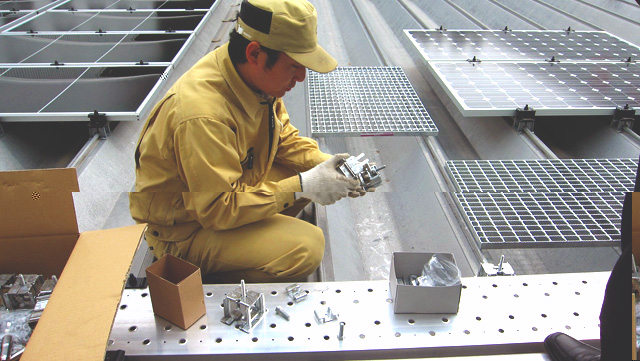 Installation of gratings around solar panels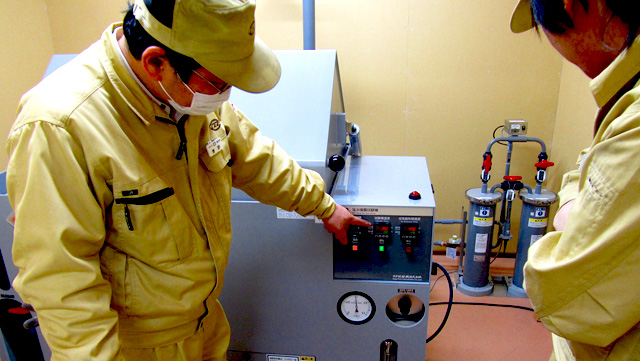 Salt spray testing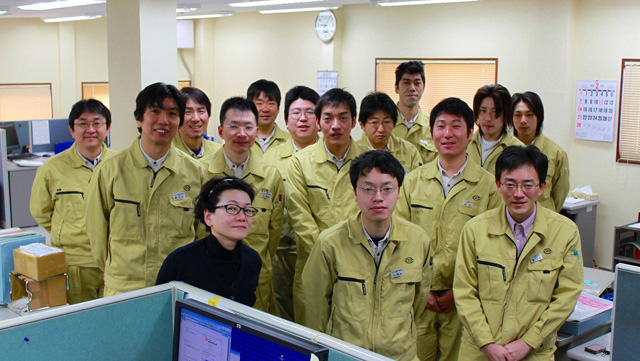 Salt spray testing